Customer common problems –Question and Answer
2016-10-12
Autumn in October, LZZG washing dry drainage recycling equipment in hot! LZ brand products sold at home and abroad!Here,LZZG give detailed answers for customer common questions.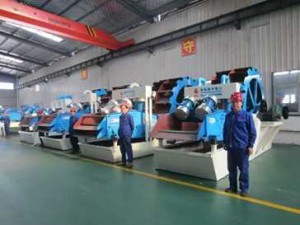 A : Your company offer delivery, provide free delivery?
Q : LZZG has hundred units, production assembly machine for common device size and kind are generally have a spot, the spot product can arrange shipment within three days commonly, order products or a complete set of production line needs to arrange production, and the problem of foundation treatment according to the contract time delivery, to ensure the efficient production, timely delivery on time.As to whether this free delivery, depending on the contract.
A : About the after-sale guarantee, I want to know the detailed situation?
Q : Equipmentdelivery and acceptance of the project completion is not the end of the service, but the beginning of the service. LZZG focusing on the washing dry line of recycling equipment design and manufacturing many years, has a modern, information-based after-sales management system and professional after-sales service team.Free appoint special after-sale service staff, arrived at the scene to guide customers installation and debugging, commissioning, on-site training operators and so on, from the commonly used equipment accessories supply to equipment maintenance, maintenance, to provide customers with "one-stop" services, in addition, guarantees equipment, our company to ensure timely after receive a call from a user on the scene, troubleshooting, and guarantee the user's normal production, all customer trouble back at home.Thank you for your support and trust of  LZZG!
A : Broken equipment accessories?
Q : Generally, for equipment parts, my company in the customer to buy, will present the relevant spare parts, so that damage after timely replacement, does not affect the user's production.Ofcourse, for some key parts, the absence of spare parts, the user can come to our factory to assemble, minister for various accessories production, excellent quality, welcome to buy.
A :After the purchase, the company responsible for the installation of equipment?
Q : As long as buy from LZZG, on-site installation services. LZZG has a high level, professional, experienced installation team, from the excavation of the site planning according to our company design basis to the installation of equipment, main engine, auxiliary engine, all by LZZG technical team to complete.Team level high technology, high efficiency, greatly reduce the construction period, save a lot of time for customers, maximize production efficiency.