Dewater screen with double vibrator
2016-08-22
In order to meet the needs of the customers with sand, TS series vibrating screen is the best solution to solve this problem.
It adopts doul-motor self-synchronization technology. The motors coordinate with universal eccentric and adjustable amplitude vibrator. When the two motors start to work, the vibrators move reversely at the same time.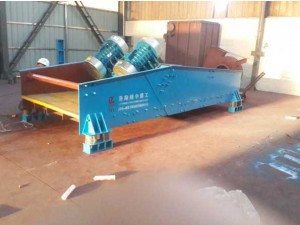 The max feed size is 10mm. And the capacity is about 100-150t/h. The size of this device is optional. If you have special demands, you can say to us and we will meet your any needs.