The process of Dewatering Screen material
2017-10-21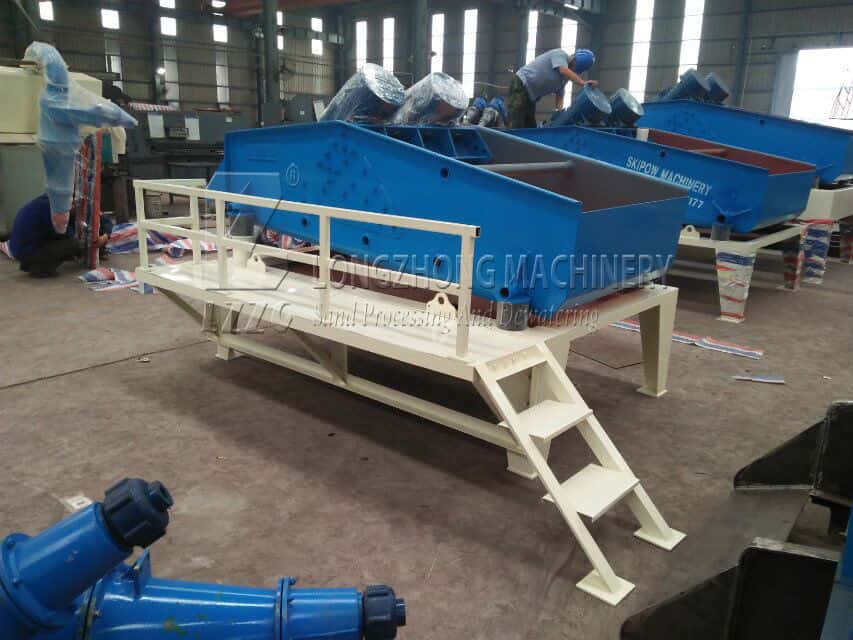 The high water content materials from filter press and the concentrated equipment will be discharged directly to the end of the sieve.
The water and fine dust in the material will be filtered out from the polyurethane sieve plate at the bottom.
In the horizontal direction of the vibrating motor, the sieve will give the material a horizontal component, pushing the dehydrated materials to the front screen.
The amplitude Angle can be adjusted according to the actual needs and the single or double layer sieve plate is used.