Dewatering screen performance advantages
2018-07-04
The sand with low water content well needed in market, dewatering screen is the best solution to this situation. So it is widely used for dewatering wet material in mining, crushed sand plant, natural sand processing plant, concrete processing plant, etc. Our dewatering screen has lots of performance advantages.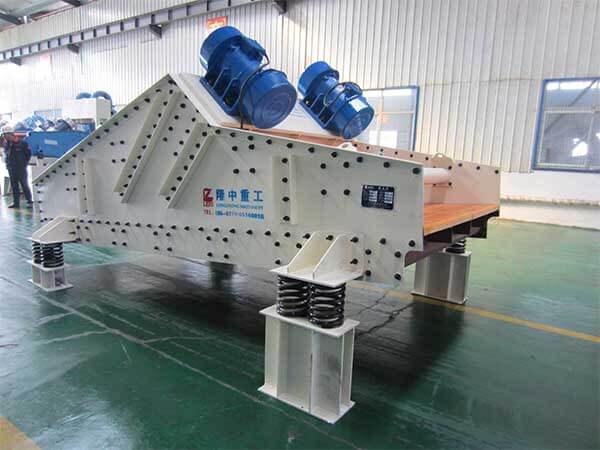 1.The dewatering screen material is adopts ultra-high molecular polyurethane, which is resistant to impact, low temperature, abrasion, chemical corrosion, self-lubricating and impact energy. The impact resistance is the highest in all plastics, and the wear resistance is better than nylon, carbon steel and other materials.
2.The vibration motor of dewatering screen is easy to replace, and the rubber spring of base is used for shock absorption. So that the amplitude is not large, the vibration is slow, and it can be cleaned off.
3.The dewatering screen can be customized according to the output and water content. The side plate of fuselage has a reinforcing plate, the bottom is equipped with a support, the bottom is marked with a horizontal bar, the discharge port is supported by a triangular steel plate, and the plate is thick.
4.The vibration motor is fixed with high-strength bolts, and the bottom spring is a rubber spring. The quality of spring affects the life of vibration motor. The screen plate is fixed in a high density, and it is provided with reinforcing ribs.
5.In addition, the mesh holes can be adjusted as needed, the equipment noise is small, and the dewatering effect is good.