Do you want to choose cheap sand washing mchine
2017-03-08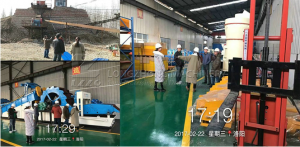 Sand washing machine equipment includes wheel bucket sand washing machine, users choose to invest, will find that the  manufacturers of different brands or different plant that the sand equipment price quotation is different, so which of the machine's price is cheap,how to choose the better sand washing machine?
Factors affecting the price of sand washing machine:
1, brand effect. Almost all the machinery and equipment prices will be affected by the factors, the wheel bucket type washing equipment is also affected by the price of sand, sand washing equipment manufacturers that more well-known brands are generally not cheap, but also provide different services on the factors, is not to say that the sand washing machine price is good.
2, the technical content of sand washing machine. Some brand manufacturers will grasp the bucket wheel sand washing equipment products of the latest technology, then the sand washing machine manufacturers's sand washing equipment priceswill naturally be more expensive in a period of time , after all, the cost of production is different.