Four major maintenance process for fine sand recycling equipment
2016-10-10
Fine sand recycling equipment is mainly used to settle sand recycling problem of sand and water mixture, especially for 0.074-3mm fine sand. It not only can improve the output of the whole sand production line, but also can solve the problem of serious environmental pollution. So the maintenance of fine sand recycling machine is important, which is mainly from the following four aspects.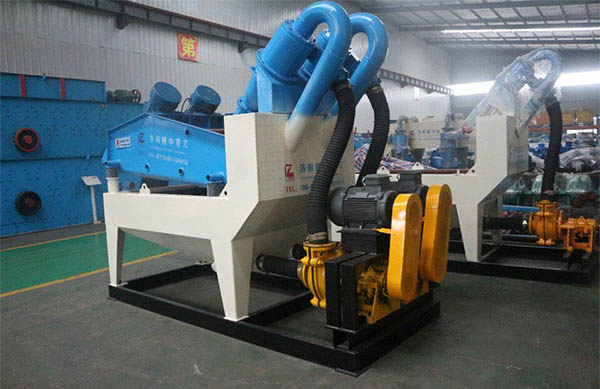 Maintenance
1. No matter what device cannot long time overload. Key braking device, in particular, it has set the standard factory production standard, once the excess production for a long time, is bound to cause wear to core, this degree of problem is often difficult to repair and naturally influence the service life.
2. The maintenance of equipment timely. Small problems can't don't care, found that the problem solves promptly, to avoid the "chain" key production period. Want to know, every time the emergence of the big problems will reduce the service life of the different degree.
3. Pay attention to high temperature, heavy rain and other special weather. Particularly with the advent of the summer and the rainy season, want to do is prevented bask in and water spray measures, avoid damage to the core.
4. Also want to attach great importance to the lubrication of the transmission parts, equipment, like human joints, timing of fine sand recycling equipment lubrication.
All above, it is the maintenance of the secret, don't be afraid of pain, trouble, fine sand recycling equipment to darling listen to you, realize long-term stable production.