How Does Stone Production Line Work?
2016-11-19
Stone production line is capable of processing hard stones such as limestone, basalt and granite and making artificial sand gravel. It can be applied in hydroelectricity, railway, highway, city construction, etc. Let's have a detailed introduction for stone production line.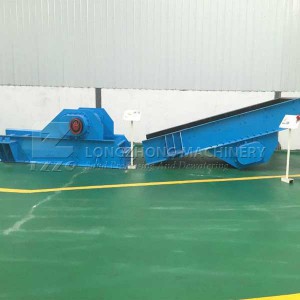 The working process of stone production line:
The whole production line mainly consists of vibrating feeder, jaw crusher, impact crusher, vibrating screen and belt conveyor. Of course, based on your specific need, we can offer you customized products. The working process is as follows:
First of all, the big stones are evenly transferred to jaw crusher by vibrating feeder for primary crushing, which are then transferred to impact crusher by belt conveyor for further crushing. Next, they will be delivered to vibrating screen and sorted into different sizes. Those reaching particle size requirement will be transferred to the finished product piles, and others will be transferred to impact crusher for re-crushing. Besides, in consideration of environmental protection, dust collecting equipment may also be needed.
The performance of the production line:
This production line is highly automated, thus saving labor cost, improving working efficiency and increasing economic benefit.