How to Choose Ball Mill Liners
2016-11-19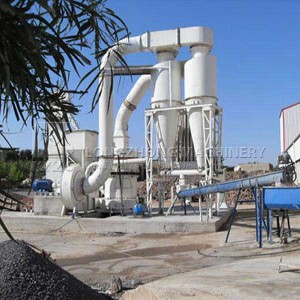 Ball mill is protected by liners on the mill shell from the direct impact and friction of grinding media and materials. Besides, liners can change the motion trajectories of  grinding media by means of changing liners' surface shape. Therefore, liners can help to improve the grinding efficiency of ball mill, increase output and reduce metal consumption. With regard to various grinding requirements, there are corresponding requirements for the shape and material quality of liners.
When ball mill is mainly used to grind materials to a smaller size, it requires the liners are able to exert a strong press to grinding media. At the same time, they should have better anti-press strength. When fine products are required, the liners should exert a small press to media and have better grinding performance.
At present, most liners are made up of metallic materials. High manganese steel, for example, is very common in making liners. And also a few of them are made up of nonmetallic materials. In a two-chamber mill, due to the different sizes of grinding media applied in each chamber, it requires different types of liners installed in each chamber.
Liners should have high wear-resistance. The motion of grinding media depends on the rotating speed of ball mill, while in each chamber it requires grinding media in different motion to achieve different grinding performances, which is contradictory to the fact that the cylinder has a uniform rotating speed. The solution is to change the surface shape of liners in each chamber so as to alter motion trajectories of grinding media. In this way, grinding efficiency can be improved. Liners mainly have flat shape, wave shape, hemisphere shape, etc.