Learn more about linear sieve vibration screen
2017-01-04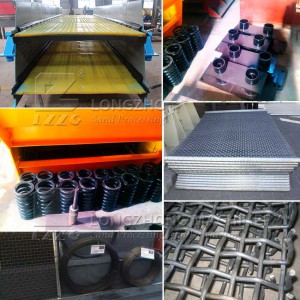 Linear sieve (linear sieve) use vibration motor as vibration source, the materials is thrown up on the screen, at the same time for linear motion, the material feeding from the feeder evenly into the screen, screen material, produced a number of specifications through multi-layer screen material, in their respective outlet. The utility model has the advantages of low energy consumption, high output, simple structure, easy maintenance, full closed structure, no dust overflow and automatic discharge, and is more suitable for the assembly line operation.
Linear vibrating screen has a strong advantage, making it widely used
1, good sealing, very little dust overflow.
2, low energy consumption, low noise, long service life of the screen.
3, high screening precision, processing capacity, simple structure.
4, fully enclosed structure, automatic discharge, more suitable for the assembly line operation.
5, the screen body parts are made of steel plate and section welding (part of the group for the bolt connection) the overall stiffness is good, firm and reliable.