Sand washing machine use matters needing attention
2017-05-08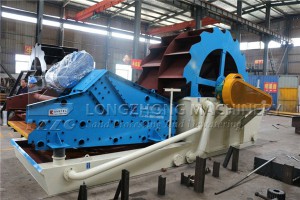 Sand washing machine use matters needing attention:
1: sand washing machine in the absence of normal operation, before entering the sand washing production.
2: uniform material into the sand washing machine, in order to prevent too much material, sand washing effect is not good.
3: parking, should stop feeding, sand washing machine to continue to work for 5-10 minutes, to be discharged within the cavity and then stop, in order to avoid the next boot card dead.
4: to clear the sand washing machine inside the wastewater and precipitation dust, otherwise it will affect the sand washing effect and increase the equipment load.
5: washing machine screen wear to be replaced in a timely manner.