Tailings dewatering screen for sale
2016-06-30
Tailings dewatering screen is actually a kind of vibrating screen that specially developed for the dry discharge of metal tailings, such as iron ore, copper ore and gold mine, etc. It is a new type tailings recovery equipment that designed based on the high frequency vibration screen, the actual features of metal tailings and combined the sufficient demonstration and investigation for the problems of large number tailings screens.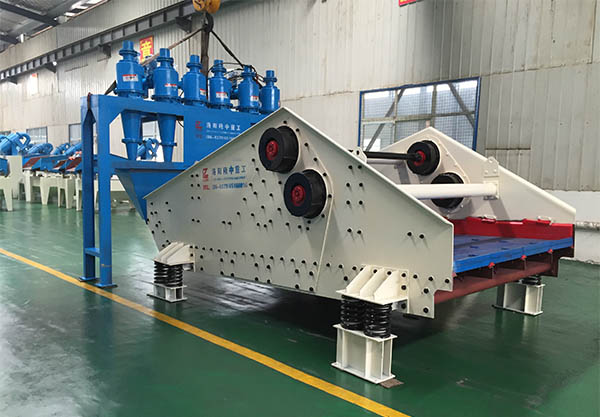 Besides on with the several performance and functions of common dewatering screen, tailing dewaterg screen is generally used with thickener, which is the best solution for tailings dry discharge.
The structural composition and working principle
The tailings dewater screen is composed of a sieve box, a supporting device, a motor frame, a vibrator, a universal joint shaft, a tape coupling, a motor and the like.
Two mutually unconnected vibrators are driven by the belt coupling shaft for synchronous reverse operation. The centrifugal force generated by two sets of eccentric mass is superimposed along the vibration direction and reverse centrifugally canceled, thus forming a single vibrating force in the direction of vibration to causes the screen box to act as a reciprocating linear motion.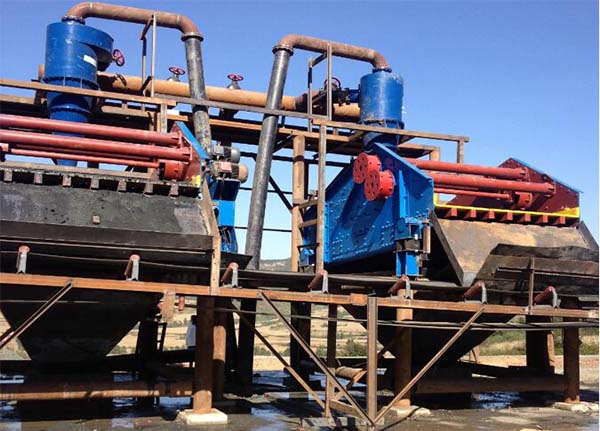 The technical advantages of tailings dewatering screen
1. High working frequency, high vibration intensity, low moisture content, high unit processing capacity, and high solid recovery when used for tailings recycling.
2. Adopting the principle of self-synchronization, the motor drives vibrator through the tire coupling, which has simple structure and low working noise.
3. Install at a negative inclination angle, and install the sieve surface of dewatering section at a level of 45 degrees to increase the dewatering area and promote the dehydration of material as soon as possible to form a filter layer.
4. In order to adapt to the difference in the properties of different tailings, the amplitude of screen can be adjusted. The method is to adjust the angle between the main and auxiliary eccentric blocks to meet the dewatering effect of tailings with different properties, and strive to achieve good process results.
5. The side plate and the beam are connected by torsion-shear type high-strength bolts, and there is no weld seam, which avoids the problem of side plate cracking caused by welding stress.
6. The vibrator is a block eccentric unit structure, which is easy to disassemble and maintain.
7. Can be customized according to the output and water content.