The Advantageous Features of Impact Crusher
2016-11-23
In recent years, the mining industry is booming, so there is a growing demand for crushing equipment, among which impact crusher has a very wide application. LZZG Machine is a professional manufacturer of impact crusher, and it has such advantageous features as follows: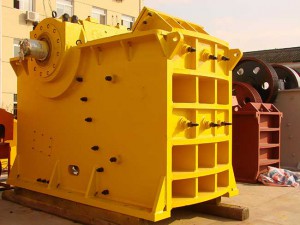 Large output and crushing ratio. The largest output of one single machine can reach up to 3000t/h.
Low power consumption. It can save more than 50% energy compared with other companies.
Easy operation and maintenance. It greatly reduces the labor intensity of workers and saves the cost.
The automatic control system. Feeder can feed materials automatically so as to avoid excessive feeding, in case it blocks the machine.
High stability of rotor. The rotor is more stable so that the number of hammers can be reduced, saving the production cost. Besides, the hammer is more wear-resistant.
LZZG Machine is engaged in manufacturing crushing equipment for decades. We can ensure you a high quality product at favorable price as well as perfect service.