The application of dewatering screen
2016-08-16
Dewatering screen is widely used in tailings dry discharge, concentrate dewatering, slurry concentration, removal of debris, coal slurry separation and other industries. With a large amount of treatment, dehydration, technical and economic effect is significant, wide range of application and so on. So it is also known as the bright spot and important guarantee of tailings dry discharge.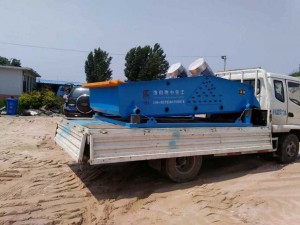 Performance characteristics and advantages
1 Noise is small, maintenance is convenient.
2 reasonable structure, strong and durable.
3 dehydration effect is good, safe and reliable.
4 screening capacity, high screening efficiency.
5 light weight, easy to disassemble, easy to maintain.