The benifit of dry stacking of tailings
2017-03-29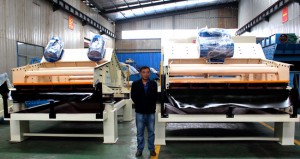 1. Reduce a huge investment for building tailings pond
2 .Remove the potential danger of dam-break, landslide and infiltration of traditional tailing ponds
3. Can be used in areas where water conservation is critical and any water loses can jeopardise plant performance.
4 .Dry stacking is suited to areas of high seismic activity as the construction of retention embankments is prevented.
5. For cold climates, dry stacking prevents pipe freezes and frosting problems with conventional impoundments.
6. Groundwater contamination through seepage is virtually eliminated.
7 .Filtered tailings allow better recovery of dissolved metals and process chemicals (e.g. gold and cyanide).