The debugging and installing of XSD Wheel Sand Washing Machine
2017-08-21
Sand Washing Machine is widely used in stone factory, coal factory and construction site etc, which can separate powder and impurities from mixture and improve sand quality. XSD Wheel Sand Washing Machine can renew rapidly because of widely application and fierce market competition. Some details should be noticed in the new equipment when installing.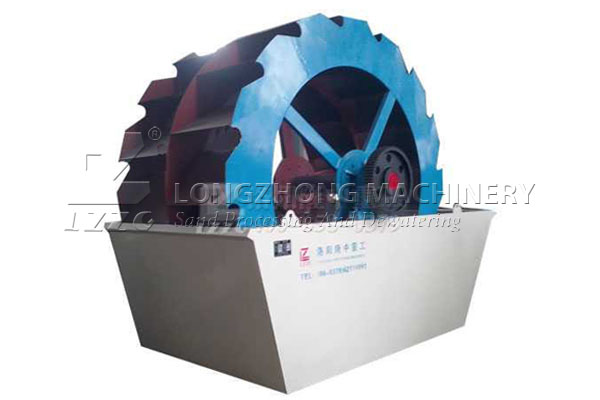 1. To check in whether every accessory is complete and damaged or not after machine reaches scene.
2. Motor should be installed in the shelter place to protect equipment from electric leakage.
3. Sand washer should be installed on the back of vibrating screen. The rotary direction must be consistent with the specification.
4. Make sure every connective bolt has been fastened before commissioning.
5. Make sure every movable part have been lubricated well before commissioning.
6. Rotating belt by manpower before commissioning to make sure the machine can work normally without barriers, and then user can carry on blank test. Make sure phenomenoous such as striking, pulley swinging and bearing doesn't occur within two hours and the bearing temperature rise cannot exceed 35 centigrade. If the above trouble occurs, please stop operating immediately and check it.
7. The machine should be installed on the reinforced concrete. Users can build a concrete sedimentation basin beside the machine to deal with the waste water. The waste water can be reuse after precpitation. These techniques not only meet the environmental requirement but also reduce the cost of sand.
8. Because the working place and conductor materials are contacted with water, users must guarantee the lead is insulated.
9. When XSD Wheel Sand Washing Machine is working, the max feeding granularities should reach standard to avoid crush water box. It is forbidden to fill with water box in order to protect wheel sand machine.