The development of sand washing machine is mainly controlled by the following constraints:
2016-08-05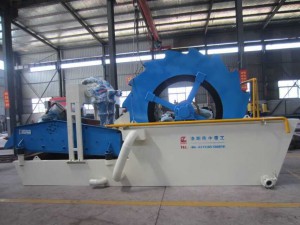 1, raw materials, the development of steel market, sand washing equipment functional components of the product quality prices are decided to sand washing machine quality and quality of the key.
2, river sand, sand, artificial sand production and social demand.
3, the development prospects of the downstream industry directly restricts the future demand of the washing machine equipment, as a supplier of raw materials in the construction industry, the quality and quantity of the production of sand and gravel are also subject to the constraints of the development of the construction industry. In the previous article Fortis has made the analysis, the construction industry not only refers to the construction of urban buildings. It covers the level. Construction of transportation infrastructure is increasing, the construction of national residents living facilities, and so on, the demand for gravel will not be reduced in a certain time in the future. So at least in the next few years, sand washing machine production lines and other building materials related equipment, the potential is still worth the investment.