The factors that we need to focus on in silicon sand production line
2017-09-18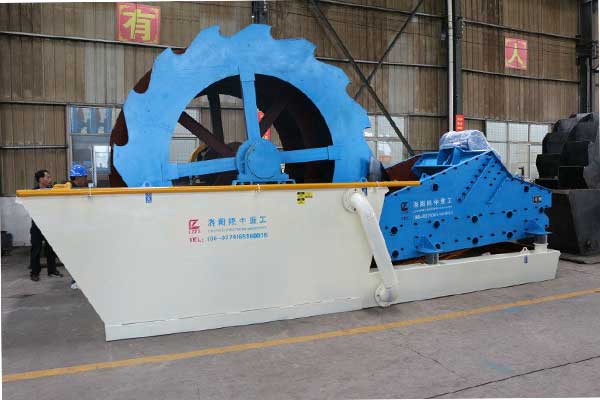 With the continuous innovation and development of science and technology, the production demand of silica sand in our country has been increasing continuously. So what are the elements of a silicon sand production line that require strict attention?
In the production process of silicon sand production line, the first is the crushing of raw materials. Impurities in raw materials, including soil or iron, need to be removed. If there is a large amount of dust in the raw material, we can use the vibrating feeder to have the preliminary screening in order to eliminate the dust. If there is iron, we need to remove iron, otherwise it will damage the crusher. If raw material is special like construction waste, we should use the impact crusher to deal with construction waste, or reinforced in order to avoid damage to the equipment parts.
The second is the proportion of finished raw materials. If there is a large number of finished products, we can select the finished products through Vibrating Screen, which can help reduce the pressure of the crusher and increase the output of the production plant. For example, many pebbles contain large proportions of sand and small stones, so we can screen them through Vibrating Screen.
The last one is the proportion of raw materials. The proportion of iron ore is larger than limestone, and the granite is calculated according to the ratio of 1.5:1. Therefore, for the same structure, iron ore is about 1.5 times the production of granite. In the same way, it will have a certain impact on the conveyor and screening equipment, and we shall determine the selection and conveyors according to the proportion of raw materials.
Luoyang LZZG continues to keep innovation. We makes various equipment used in silicon sand production line according to the customer's demand. If you have interest, can contact us at any time