The operation rulers safely about LZYN-1020 mobile sludge treatment station
2017-08-28
Luoyang LZZG is specialized in producing sand washing equipments, vibrating screen and other relative equipments. In recent years, we researched many types of machine according to market requirements. Now Luoyang LZZG will talk about our new product—–mobile sludge treatment station.
LZYN-1020 mobile sludge treatment station can be used in construction piling site, the dredging operation of river and lake and dredging of urban sewer and other industries, which has many advantages, such as high efficiency, excellent working effect, using convenience and flexible, can meet various demands in different environment, especially in drilling perfusion pile foundation engineering, underground continuous wall, tunnel mud water shield, underground excavation and other construction field. The equipment can solve the problems of sludge, slurry and recycle waste water. The mobile sludge treatment station is the necessary device for fundamental building.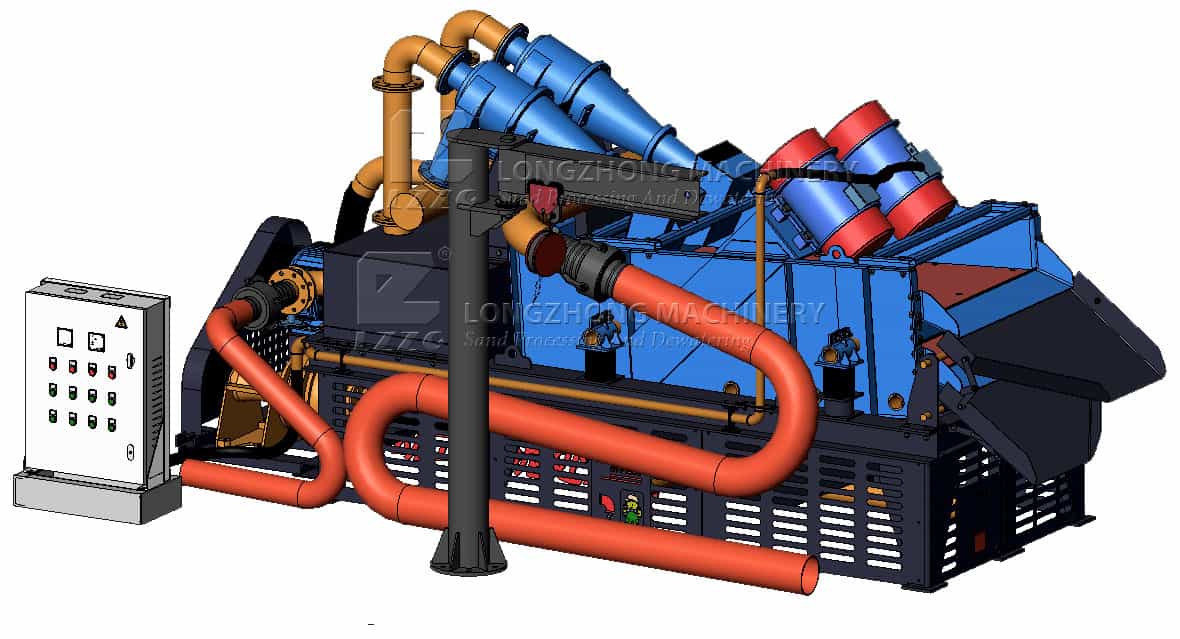 The operation rulers safely about LZYN-1020 mobile sludge treatment station is the below:
When mobile sludge treatment station is running wrongly, workers should stopping operation and check it. It is strictly forbidden to live work and rotate parts without protection.
The operator should examine equipments totally, such as the tightness degree of v-belt and screen, hardness degree of every bearings and surface wearing degree.
Electrical equipment should be connected to the ground, wire should be reliably and should be installed pipe.
The machine should be started in no-load condition and prohibit overload working. Waste water in equipment should be let out and be cleaned if the mobile sludge treatment station doesn't work long time.
Don't adjust, clean and examine the machine to avoid taking place danger when mobile sludge treatment station is working.
Workers should check the machine every eight hours and have a regular and total examination every month.
If there are no special requirements, it is strictly forbidden to feed materials when the car stops.
The producers should have good safety awareness.
If users have any questions that can't be settled, users can contact us.
If users don't any necessary maintenance and protection for machine, which leads to machine damage, our company will not take any responsibility.
Please choose to use original accessories.