The use of wheel bucket sand washing machine
2016-07-23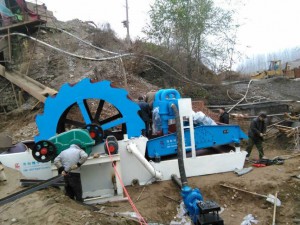 1, confirmed that the equipment wiring, power supply.
2, the order of the start of the green button, start time interval of 5 seconds, 5 minutes by air.
3, to confirm the various parts of the air switch to normal after the tank filled with water, the loader to the feed hopper, light load operation, confirmed no abnormal, transferred to normal production.
4, if found abnormal, non special circumstances prohibit the use of emergency stop button.
5, the machine should be before the hopper and water tank in the discharge (winter should be washed clean water tank and the water) and then press the order of the red button, cut off the power supply.