Vibrating equipment like screens are widely used!
2017-02-07
In addition to providing crushers and rock and mineral processing equipment, lzzg has gained commendable reputation in vibrating equipments like screens, feeders and scalpers for most demanding applications in multi-stage crushing plants and mobile installations.
lzzg inclined or horizontal classifying screens, feeders and scalpers are sturdy, efficient and cost effective also.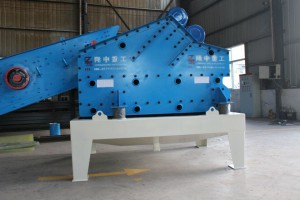 Our vibrating screens have the salient features as bellow:
Salient Features
High screening capacity
Efficient screening
High reliability and long life
Excellent performance