What are the reasons for the large size of the hammer crusher!
2016-11-17
Hammer crusher out of a large cause of grain: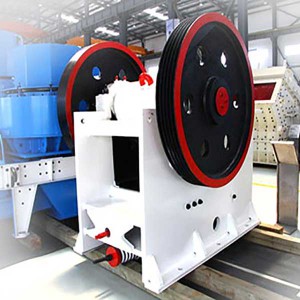 hammer wear too large. Hammer crusher hammer machine parts is hammer crusher mainly work against parts in contact with the material, the material by years of erosion, will gradually wear off, until the need to replace the new parts, when the hammer wear serious, hammer blow on material failure, resulting in product grain size. In view of this situation, only the replacement of parts to ensure the new hammer re qualified product size;
sieve broken. This is the plate hammer crusher by the impact force of material caused by large, so always check, it is necessary to replace the new grate plate device.
Because it is your job, so I hope you can make the right decision after the study.