What is Coal Gangue ?
2017-01-06
Brief introduction
It is a solid waste in the process of coal mining and clean coal production. It has been used in power generation, cement production, brick making, chemical products production, soil improvement, etc.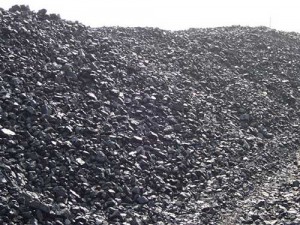 "Coal industry in 12th Five-Year plan" clearly put forward in 2015 the comprehensive utilization rate of coal gangue to reach 75%, coal gangue power generation saves about 85 million tons of standard coal, coal gangue and fly ash building materials to save the standard coal of 10 million tons. In 2015, coal gangue comprehensive utilization capacity of 6.1 tons, the power plant uses 3 tons, coal gangue 1 tons of building materials, coal gangue filling, Shijing reclamation and road construction by 2.1 tons.
Processing technology
The processing of coal gangue is divided into jaw crusher crushing, crushing counterattack crusher orcone crusher and sand making machine sand plastic three stages.
The first stage: rough broken
Large coal gangue by silo by vibrating feeder uniform feeding, conveying to the jaw crusher for crushing and sieving coal gangue were crushed after vibration sieve, transported by belt conveyor to a crusher and cone crusher for crushing.
The second stage: crushing
Delivery to the back breaking / cone crusher of the coal gangue in after crushing, screening using circular vibration sieve, larger particles of coal gangue back to back breaking / cone crusher broken again.
Third stage: Sand Making
After the broken coal gangue into the sand making machine for further broken plastic, such as clean coal gangue, can be sent into the sand washing machine cleaning.