WHAT IS THE SLUDGE THICKENING ?
2017-01-11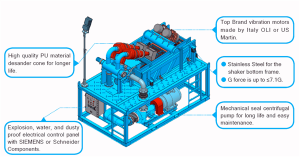 The sludge thickening or condensation is the first phase to which the sludge coming from the depuration cycles or waters purifying is underwent .
The sludge dewatering plants have the function to dehydrate the sludge thicked by the clarifier in order to reduce the humidity percentage from about 70% to about 35%.
The recovered water is conveyed in the clarifier  while the dehydrated sludge become shovelable and so it is stock-piled by means of belts conveyors.