High frequency vibrating screen for dewatering
2018-12-07
Dewatering screen is designed for the process of washing, dehydration, desliming and fines recovery that can be widely used for sand and gravel industry, sand and gravel plant, aggregate processing plant, water washing plant, tailings processing plant and mine plants. Dewatering screens are also commonly used in coal, iron ore, etc.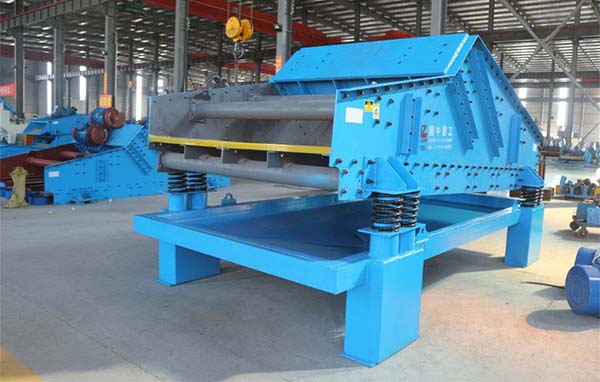 Why use dewatering screen?
1. For some high quality sand with low mud content, dewatering screen can be used for further dehydration to improve the quality of sand.
2. For those sand with high mud content and poor quality, which can not be wash cleaned by sand washing machines. Therefore, dewatering sieve is necessary to used for secondary cleaning after sand washing machine to reduce the mud content of finished sand, and to perform dehydration to meet the requirements of construction.
3. For the coal washing plant, sand washing machines cannot be used because slime will be washed away by the large amount of water in sand washing machine. However, the combination of dewatering screen and cyclone can be used to realize mulitiple functions: washing, dewatering, and fines recycling.
4. For small coal washing plants, dewatering screen can be used to separates the coal and water. There is no need to spend a huge amount of money to buy rotary dryer. Some customers purchase multiple dewatering screens as needed, which greatly improves production quality and efficiency.
Vibration dewatering screen panels material
The vibrating dewatering screen panel is made of high molecular polyurethane that imported from Germany RCH1000 board 9.2 million high molecular weight polyurethane. It called " Amazing engineering plastics"and can work for a long time at -269°C- +80°C. Polyurethane has excellent performances such as impact resistance, low temperature resistance, wear resistance, chemical resistance, self-lubrication and strong impact absorption (The impact resistance is higher in all plastics, and the wear resistance is better than that of PTFE, nylon, carbon steel, etc). And widely used in mining, steel, metallurgy, coal, electric power, petroleum, textile, paper, food, chemical, general machinery, electrical parts.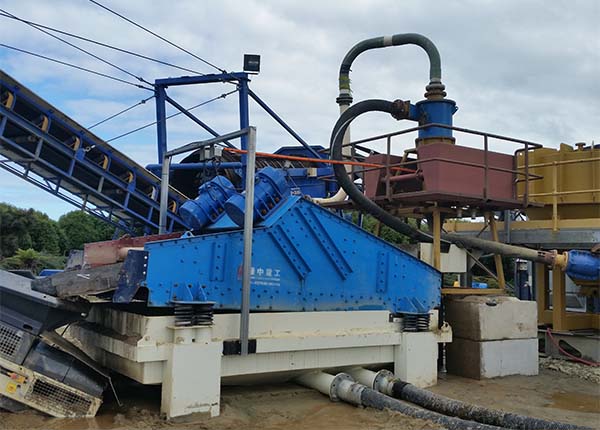 Dewatering screen advantages 
1. The vibration motor of dewatering screen is easy to replace, and the rubber spring of the base is used for shock absorption, so that the amplitude is not large, the vibration is slow, and materials can be cleaned off.
2. It can be customized according to the output and water content. The side plate of fuselage has a reinforcing plate, the bottom is equipped with support and marked with a horizontal bar, the discharge port is supported by a triangular thick steel plate.
3. The vibration motor is fixed with high-strength bolts, and the bottom spring is a rubber spring. The quality of spring affects the life of vibration motor. The sieve plate is fixed at a high density, and the sieve plate is provided with reinforcing ribs.
4. Screen holes can be adjusted as needed, equipment noise is small, dehydration effect is good.
5. Valued-added:For products with low mud content, the dewatering screen can be used directly without using sand washing machine, which saves the cost of customer and can achieve the same effect.